FCL Guidelines for learning labs
Background
The Future Classroom Lab (FCL) in Brussels was created in 2012 by European Schoolnet (EUN), its supporting education ministries and several industry partners, to help visualise how conventional classrooms and other learning spaces can be reorganised to support changing styles of teaching and learning. The FCL aims to be an inspirational learning environment, challenging visitors to rethink the role of pedagogy, technology and design in their classrooms.
EUN has made two publications to support schools interested in adapting their learning spaces:
Building learning labs and innovative learning spaces. Practical guidelines for school leaders and teachers (2019)
Guidelines on Exploring and Adapting Learning Spaces in Schools (2017)
Guidelines for creating learning labs (2019)

One of the clearest indicators that the FCL is having a positive impact are evidence of increased support and interest from Ministries of Education for alternative learning spaces and the creation of large numbers of local learning labs in several European countries. To date, EUN has identified at least 40 FCL-inspired labs across Europe and beyond. Additionally, Portugal, which is a special case, has around 150 labs implemented or in development.
To support this movement, European Schoolnet has developed guidelines to support schools that wish to create their own learning labs or to adapt their learning spaces in other innovative ways. This guide provides practical guidance to school leaders and teachers in this situation by drawing on other European Schoolnet guides, tools and research and, particularly, on the experiences of six schools that have been inspired to build their own learning labs.
These guidelines have been informed by the experiences of an increasing number of teachers, school leaders and teacher educators who have been inspired by the FCL in Brussels to set up their own versions of the FCL, often with very limited funding. Six of the schools and their innovative learning spaces, based in Belgium, France, Germany, Portugal, Spain and Turkey, are described in the detailed case studies as part of the guidelines.
Download here the case studies: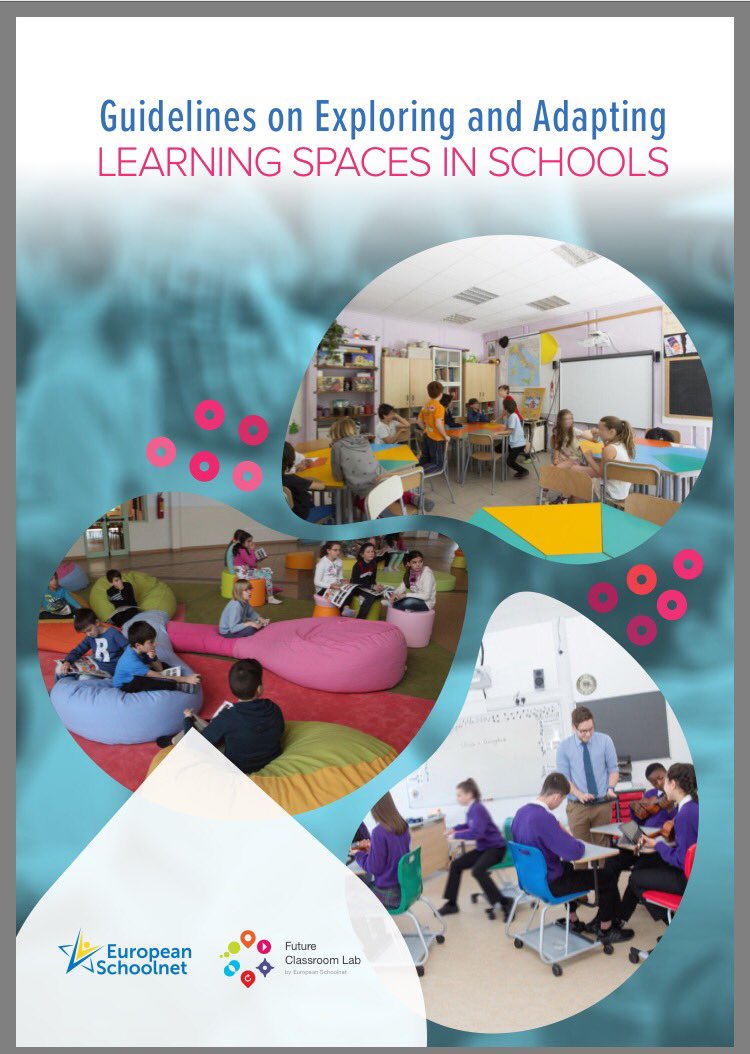 Adapting learning spaces is set to become an increasingly important issue for policy makers and school leaders, as it facilitates innovative pedagogies using technology in the classroom. For this reason, EUN has published Guidelines on Exploring and Adapting Learning Spaces in Schools.
The report provides practical advice and support to schools on how to develop and adapt learning spaces to facilitate the innovative use of ICT and collaborative approaches to teaching and learning. It aims to inspire school leaders and teachers to rethink their current classroom practice, and demonstrate how even small changes to existing learning spaces can significantly improve students' active learning. A key finding is that the situation is varied across Europe, with some countries being more advanced in addressing the need to develop more flexible learning spaces, while others are yet to recognize it as a policy priority.
This publication was developed in collaboration with eight Ministries of Education and it was sponsored by Steelcase and Microsoft.
Guidelines on Exploring and Adapting Learning Spaces in Schools
Postal and visiting address
EUN Partnership / Future Classroom Lab
Rue de Trèves 61
B-1040 Brussels, Belgium
See map here
Email
fcl@eun.org
FCL Newsletter
The newsletter includes news from the Future Classroom Lab, related EC-funded and other European Schoolnet projects, including Novigado, EDU Regio, ITELab, and many more. The newsletter is issued approximately four times a year, in English.
Previous newsletters: want a preview? Read them all.