The Interactive Classroom Working Group (ICWG) set up in 2013 is one of four current European Schoolnet working groups. The aim of the Group is to enable Ministries of Education to explore common areas of concern, share experience, and address policy challenges related to the integration of a wide range of technologies in classroom and their impact on teaching and learning. It explores every year different topics such as the pedagogical use of mobile devices and K-12 cloud services, personalised learning, bring your own device (BYOD) approaches, and design of innovative learning spaces. Personalisation, inclusion, and coding remain topics of interest for the group, which will be linked to the work planned.
The topic that the ICWG has been focusing on most recently is the design of innovative learning spaces, and in 2020 the working group finalised the investigation work focused on the creation and use of makerspaces in schools, which was mainly based on:
Research and analysis conducted by the Italian Government's National Institute for Documentation, Innovation and Educational Research (INDIRE).
The experiences of schools in Austria, Belgium, Czech Republic, Ireland, Italy, Luxembourg, Portugal, Switzerland and Turkey, that have created their own makerspaces.
Desk research focussing on makerspaces in other institutions and countries.
The main results of this research and exchange work is now openly available in the form of two publications: Makerspaces in schools, Practical guidelines for school leaders and teachers; and 15 Case studies documenting practical experience in eight different countries. The full publications are now available on the dedicated page.
Latest News
Makerspaces in schools: Practical guidelines for school leaders and teachers
These guidelines is the continuation of a series of previous guidelines for teachers and school heads on innovative learning spaces in schools. Detailed case studies are part of the guidelines. Available in EN.
Highlights
Guidelines for teaching and learning online as part of the "new normal"
A set of guidelines and examples of what is considered to be effective practices for online learning in primary or secondary school settings.
FCL Guidelines for learning labs
Practical guidance to school leaders and teachers that wish to create their own learning labs or to adapt their learning spaces in other innovative ways. Available in EN.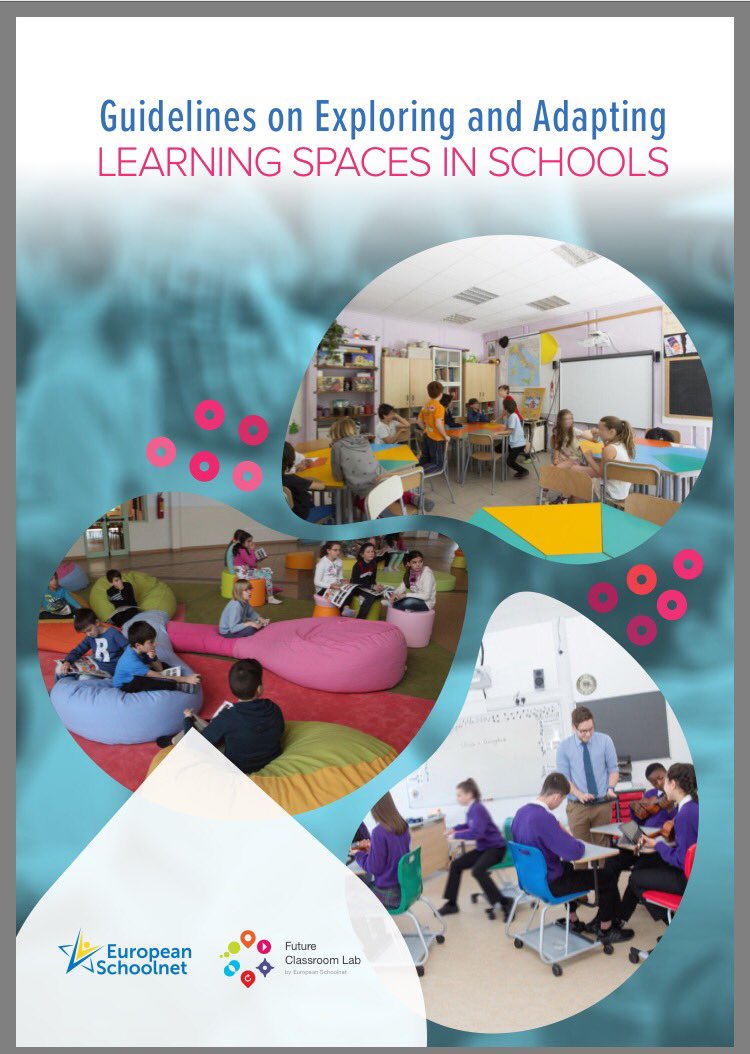 Guidelines on Exploring and Adapting Learning Spaces in Schools
Practical advice and support to schools on how to develop and adapt learning spaces to facilitate the innovative use of ICT and collaborative approaches to teaching and learning. Available in EN, IT and ES.
Two guides have been published to provide guidance for school leaders and IT administrators: "BYOD - Technical Advice for School Leaders and IT Administrators" (2017), including four pocket guides, and "BYOD - A guide for school leaders" (2015)
ICWG pedagogical videos
Videos to showcase innovative pedagogical practice in classrooms across Europe.
Currently seven Ministries of Education are involved in the working group (Belgium (Flanders), Czech Republic, Ireland, Italy, Luxembourg, Portugal, Switzerland), and also working closely with policy makers from regional education authorities in the
FCL Regio project
.
FCL Newsletter
- be always up-to-date with the latest developments & innovations in education
- be part of a community of forward-looking teachers across Europe
- be the first one to know about all our upcoming courses, events & publications.
Email
fcl@eun.org
Postal and visiting address
EUN Partnership / Future Classroom Lab