ICWG: Designing flexible learning spaces
Early in 2017 the ICWG began an investigation into the topic of learning spaces in schools in eight countries.
Report on learning spaces in schools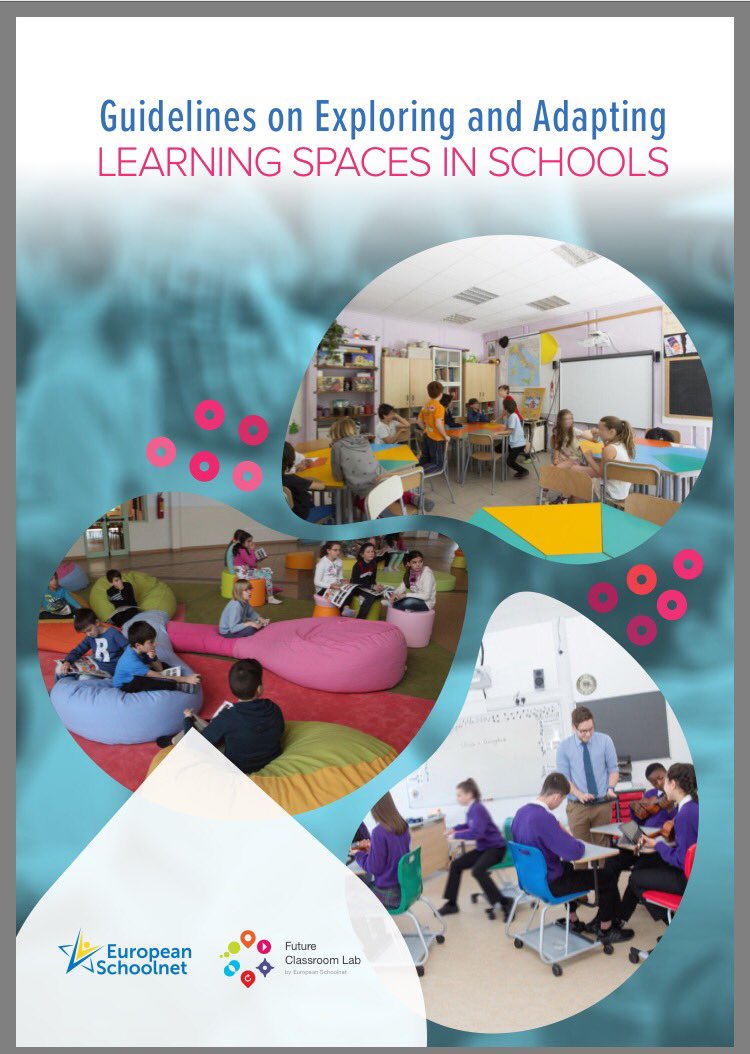 Adapting learning spaces is set to become an increasingly important issue for policy makers and school leaders, as it facilitates innovative pedagogies using technology in the classroom. For this reason, Interactive Classroom Working Group published Guidelines on Exploring and Adapting Learning Spaces in Schools.

This publication was developed in collaboration with European Schoolnet's member Ministries of Education in Austria, the Czech Republic, Estonia, Ireland, Italy, Norway, Portugal and Switzerland. It is the result of work with policy makers, advisers, school leaders and teachers, and features case studies from across these eight countries. The report was sponsored by Steelcase and Microsoft.

The report provides practical advice and support to schools on how to develop and adapt learning spaces to facilitate the innovative use of ICT and collaborative approaches to teaching and learning. It aims to inspire school leaders and teachers to rethink their current classroom practice, and demonstrate how even small changes to existing learning spaces can significantly improve students' active learning. A key finding is that the situation is varied across Europe, with some countries being more advanced in addressing the need to develop more flexible learning spaces, while others are yet to recognize it as a policy priority.
Download here:
Workshop 'Transforming learning spaces' 16 May 2018
The workshop co-organised by European Schoolnet and Microsoft, 'Transforming learning spaces in schools: From vision to impact', took place in the Future Classroom Lab on 16 May 2018 with the participation of over 30 policy-makers and researchers.
In some countries, such as Italy and Portugal, policymakers are convinced of the importance of developing more flexible learning spaces and this issue is already a part of the national strategy for ICT and innovation in schools. In other countries, the need for more flexible learning spaces in schools is still not a policy priority or a specific part of the national digital strategy; however, some school leaders and teachers have started to recognise that innovative use of ICT and flexible learning spaces go hand in hand. Given that learning spaces have been identified as a developing trend in education, it is likely that the situation will continue to evolve rapidly and that adapting learning spaces will become an increasingly important issue for policymakers and school leaders in more countries.
This workshop aimed at looking beyond the practice and to ask what do we already know about the impact of the new learning spaces, what kind of impact we expect them to have, and how can we move from vision to evidence.
In the first session "Setting the scene: flexible learning spaces in Europe" the audience had an overview of examples from Italy, Israel and Portugal on how such new learning spaces have been developing in the past years. The session was led by Bart Verswijvel, European Schoolnet, and included contributions from Rui Lima, Colegio Monte Flor, Portugal; Karina Batat, Beta school, Israel; and Leonardo Tosi, INDIRE, Italy.
The second session "Research: What we know so far on the impact of flexible learning spaces?" included two presentations. The first one was made by Ellen Vanderhoven and Christel Verdurmen from the Arteveldehogeschool, who presented the results of their study on the learning lab, Lab 21.0, located in a Belgium school in Kortrijk. Their research question was "Do flexible learning environments facilitate active learning-focused teaching for teachers in different digital and teaching profiles?".
The second presentation was made by Dr. Neuza Pedro, from the University of Lisbon. Her study focused on the educational activities that are developed in the Portuguese learning labs to analyse the differences between learning labs and regular classrooms regarding teaching methodologies, learning activities, and use of digital technologies.
The group discussions focused on four different areas:
Architecture & whole-school approach
Learning Labs
Role of technology
Teacher competences
The groups were asked to think about the vision, the challenges and to come up with three priorities or recommendations to have impact in that area. Finally, the participants voted out of all the presented priorities what they consider the most important ones.
The day was finalised with a panel discussion including inputs by policy-makers on their national priorities in this topic.
All the workshop materials are available here.
Postal and visiting address
EUN Partnership / Future Classroom Lab
Rue de Trèves 61
B-1040 Brussels, Belgium
See map here
Email
fcl@eun.org
FCL Newsletter
The newsletter includes news from the Future Classroom Lab, related EC-funded and other European Schoolnet projects, including Novigado, EDU Regio, ITELab, and many more. The newsletter is issued approximately four times a year, in English.
Previous newsletters: want a preview? Read them all.